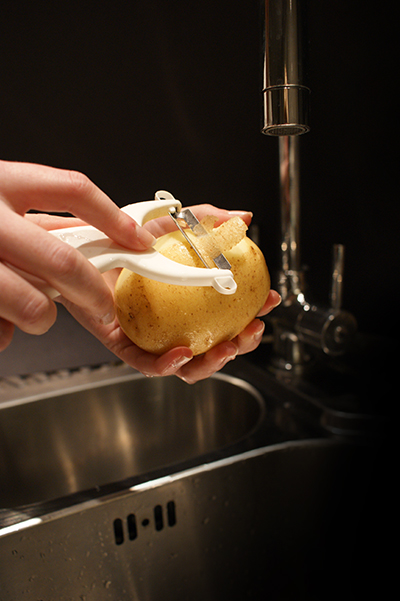 Based in the heart of rural England, with fantastic road access for timely delivery, Bennett Potatoes is fast becoming the UK's quality potato supplier of choice.
We are a privately-owned business that prides itself on supplying the best quality product time after time – if the potato isn't right, it doesn't leave our site.
Bennett Potatoes supplies a wide variety of potatoes in differing sizes to the catering, wholesale and export markets as well as providing fresh pack for retailers.
Whether you are our smallest or largest customer, a Maris Piper lover or a Desiree fanatic, we will provide the same dedicated and professional service.
Potato heads
We have a passion for all things potato and we boast a management team with a wealth of experience in both growing and packing.
This thorough depth of knowledge is combined with a motivation and dedication to providing quality and consistency to a demanding market. We provide dedicated care in overseeing all aspects of production, from picking and washing to packing and distributing.
At Bennett Potatoes we are wild about spuds.
Did you know…in 1995, the humble potato became the first vegetable to be grown in space.
The vitamin C rich potato is a staple of any food cupboard and, believe it or not, at the end of the 19th Century was practically worth its weight in gold as gold was plentiful but nutritious food scarce.
Potatoes are delivered seven days a week by people familiar with our loyal customers and their needs.