To keep pace with our rapid expansion another addition to our site wa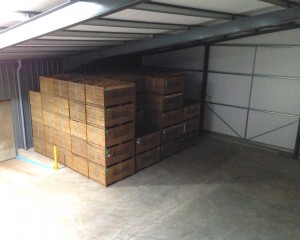 s required.  Our new grading store, which will be home to a new potato grader early 2015, further enhances our modern production processes.
This facility will provide drive through loading and unloading, with rapid, accurate and flexibly size grading.  This means we have an even greater ability to meet all our specific customer requirements time and time again.